A few years ago I dug a pond and this year it had it's first frogspawn. I had loads of tadpoles for much of the spring and summer as a result and they began emerging as frogs a couple of months ago. There are still some around my pond and on a dull day last week I flushed one while clearing some invasive weed from my pond.

As it moved around the log pile at he edge of the pond I was able to get some nice shots.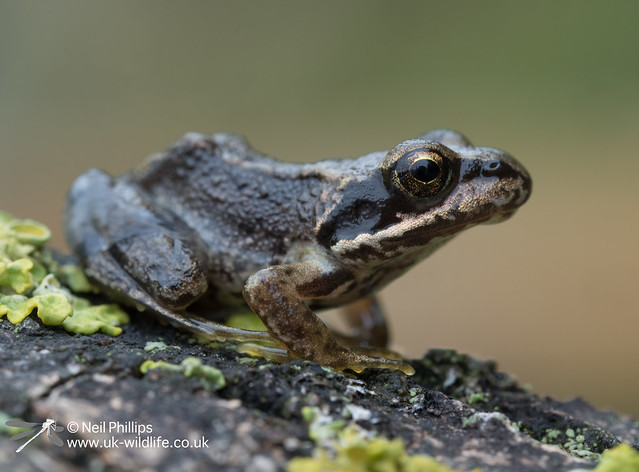 It would sit and wait while I careful manoeuvred around it, laying on my garden lawn. I postioned myself with the white wall of my house behind it for the high-key image.

It would move and sit still for a minute or so at a time, which enable me to try some in camera 8 image stacks, this one being my favourite shot of the day.

I also got a close up stack.


I was able to keep up my shutter speed in the low light by using f4.0 for this shot (and the next one), with the 8 combined images giving me 8 times the depth of field.
It gave me one last pose before hopping in between the logs.